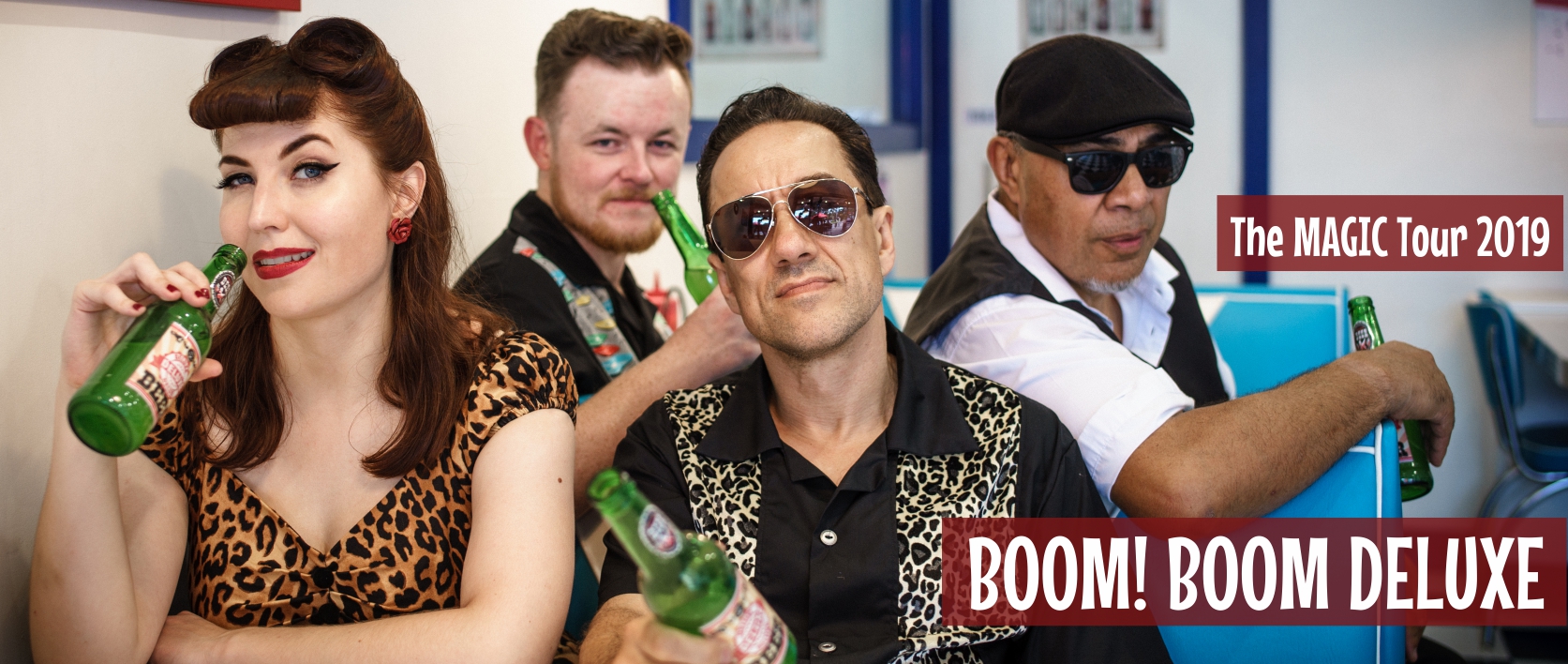 Retro-rockers Boom! Boom! Deluxe have been touring constantly over the past few years and have played at virtually every major event including Beach Hop, Muscle Car Madness, The Very Vintage Day Out, Rockabilly Show & Shine and the Kaikoura Hop.
Serving up a mix of incredibly catchy original songs, authentic high energy '50s rock 'n' roll seasoned with contemporary classics, all given a delightful retro twist! These guys look great and sound fantastic! 
Their new album "TeenageJuvenileDelinquentRock'n'RollHorrorBeachParty!" released in March 2019 on legendary Austrian Label Plan 9 Trash Records has received rave reviews around the world "An album to make you fall back in love with Rock n' Roll". Recently the band performed live on TVNZ' "Seven Sharp", the first NZ Rockabilly band ever on prime-time TV, and a nine date tour of Japan and shows in Australia are planned for 2020.
Good time music for good time people!
The new album "TEENAGEJUVENILEDELINQUENTROCKNROLLHORRORBEACHPARTY!" out NOW! 

Sponsored by Magic, the only radio station that plays music from the 50's, 60's and 70's everyday!
BOOM!
Treat yourself! Get BOOM! BOOM! DELUXE Vinyl, CD's and Merch.