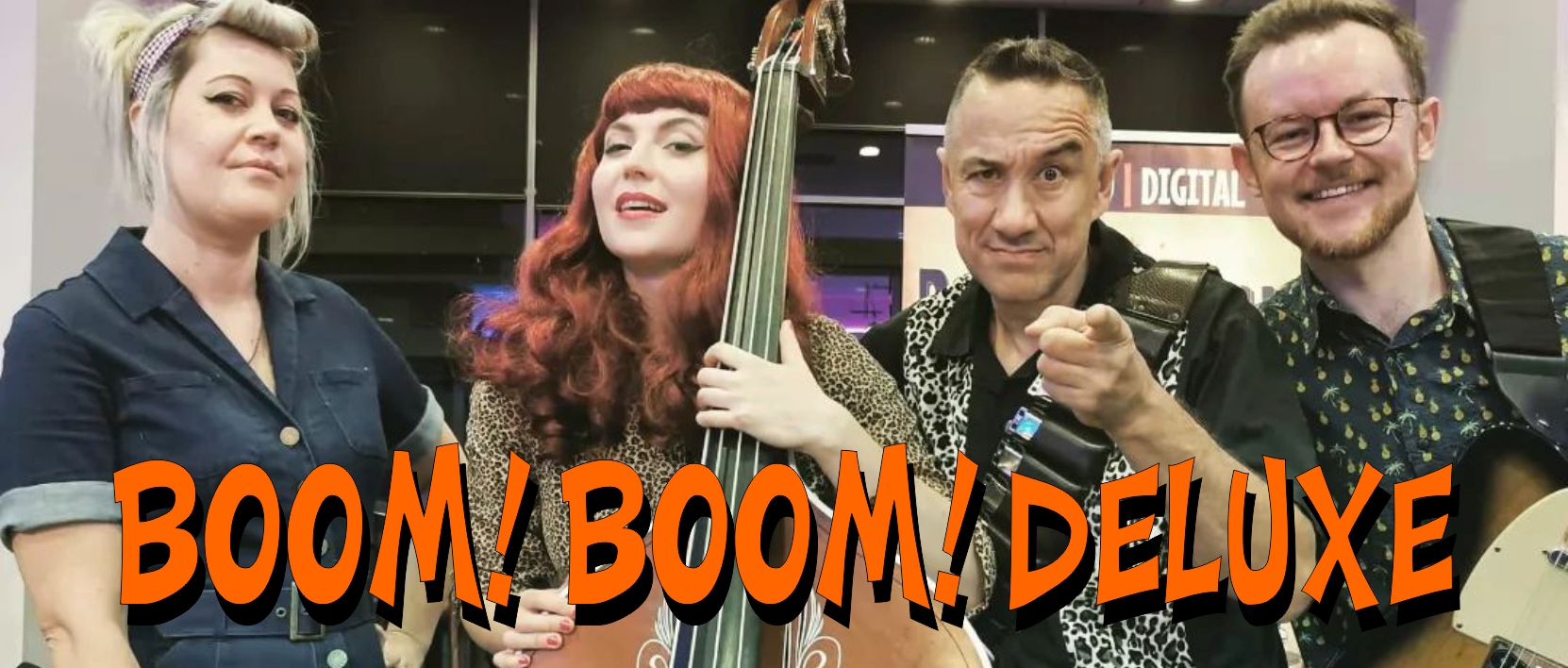 Boom! Boom! Deluxe! New Zealand's original Retro Rockers play songs from their own two highly acclaimed albums and a mix of authentic 1950's rock 'n' roll classics, plus a few surprises!
Signed to Plan 9 Trash records in Austria, the band are touring Japan in May 2020 and Australia and Europe in 2021
! 
Their new album "TeenageJuvenileDelinquentRock'n'RollHorrorBeachParty!" released in March 2019 on legendary Austrian Label Plan 9 Trash Records has received rave reviews around the world "An album to make you fall back in love with Rock n' Roll". Recently the band performed live on TVNZ' "Seven Sharp", the first NZ Rock 'n' Roll  band on prime-time TV for a very long time!, and appeared as themselves in US/NZ/Denmark crime drama show "Straight Forward".
Good time music for good time people!
The new album "TEENAGEJUVENILEDELINQUENTROCKNROLLHORRORBEACHPARTY!" out NOW! 
BOOM!
Treat yourself! Get BOOM! BOOM! DELUXE Vinyl, CD's and Merch.