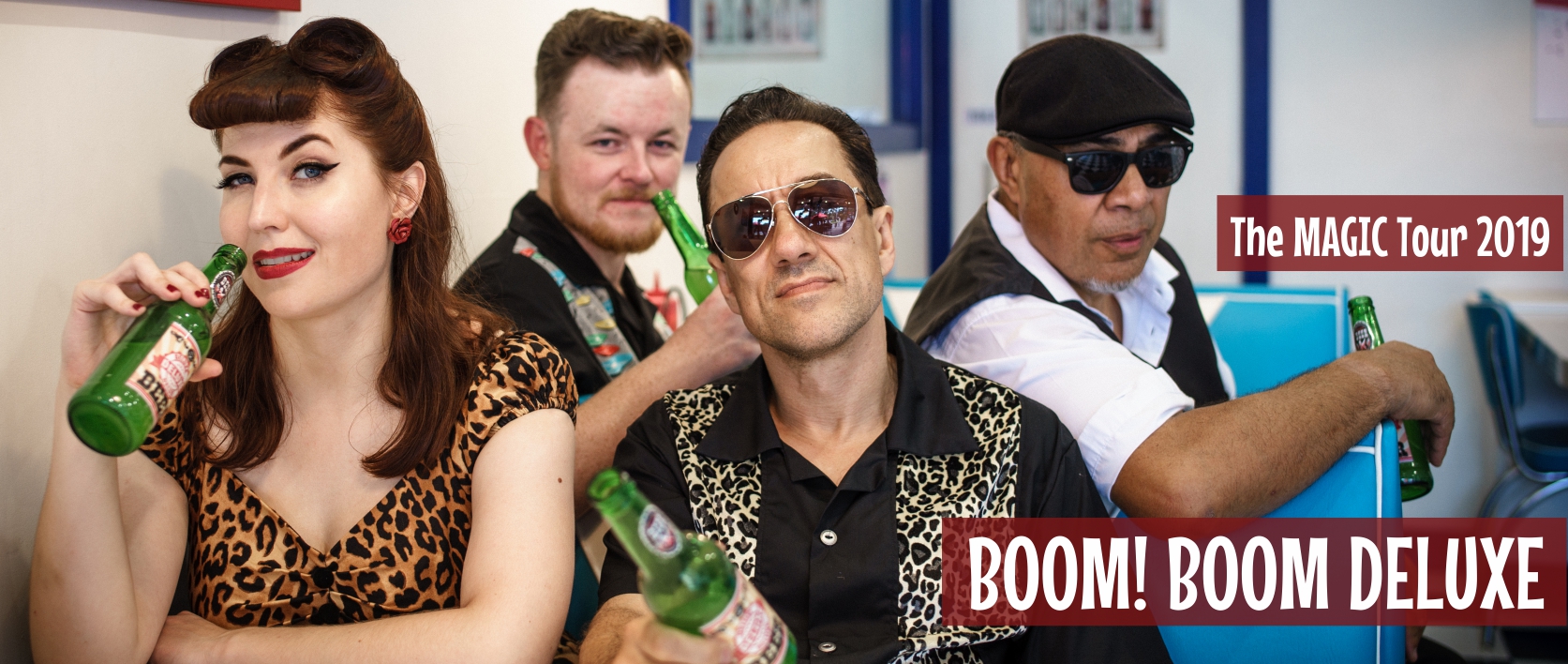 Retro-rockers BOOM! BOOM! DELUXE are one of the hardest working bands around, touring non-stop over the past few years playing at virtually every major event across New Zealand, 
Serving up a mix of incredibly catchy original songs, authentic high energy '50s rock 'n' roll seasoned with a selection of surprising modern classics (all given a cheeky retro twist!)  These guys look great and sound fantastic!
Their debut six track mini-LP on Bear Family Records was recorded in Auckland and mastered in Nashville and received rave reviews around the world. The record does a great job of conveying the energy of the band – a rollicking sound dripping with double bass, electric guitar reverb, harmonica and thumping up-tempo dance grooves. Good time music for good time people! 
The new album "TEENAGEJUVENILEDELINQUENTROCKNROLLHORRORBEACHPARTY!" is due out March 30th 2019.

Sponsored by Magic, the only radio station that plays music from the 50's, 60's and 70's everyday!
BOOM!
Treat yourself! Get BOOM! BOOM! DELUXE Vinyl, CD's and merch.